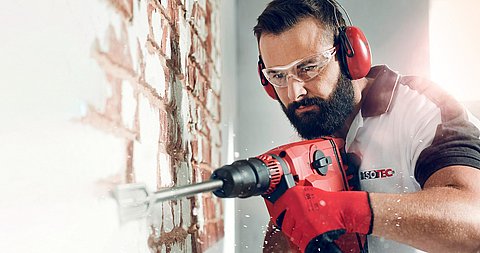 OVER 150 LOCATIONS
Find a specialist company
Horizontal barrier
Interior sealing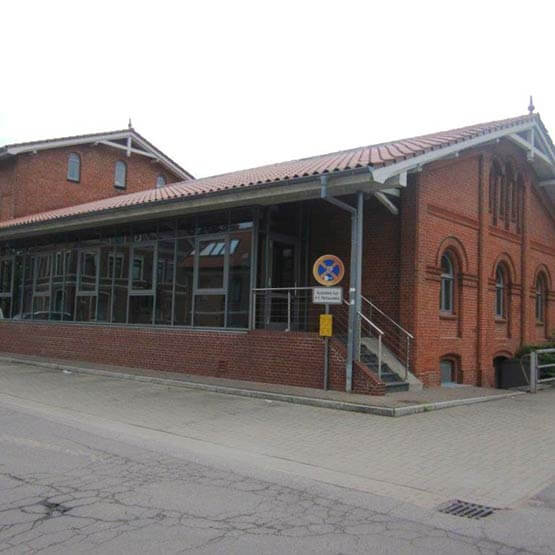 Einfamilienhaus, Meldorf
Damage: humid walls
View Project
Interior sealing
Gel injection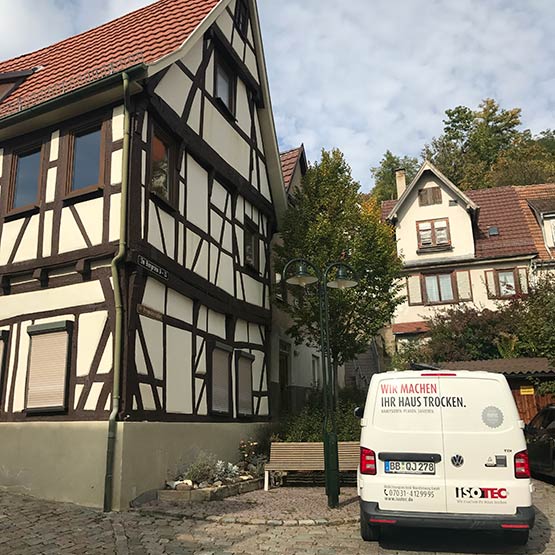 Einfamilienhaus, Herrenberg
Damage: chipping plaster
View Project
Horizontal barrier
Exterior Sealing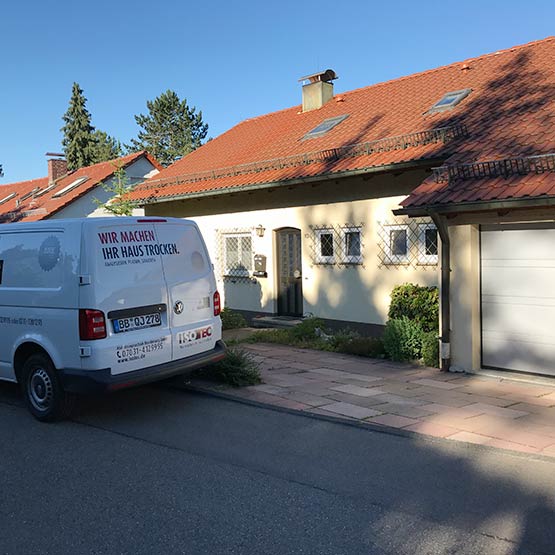 Einfamilienhaus, Grafenau
Damage: humid walls
View Project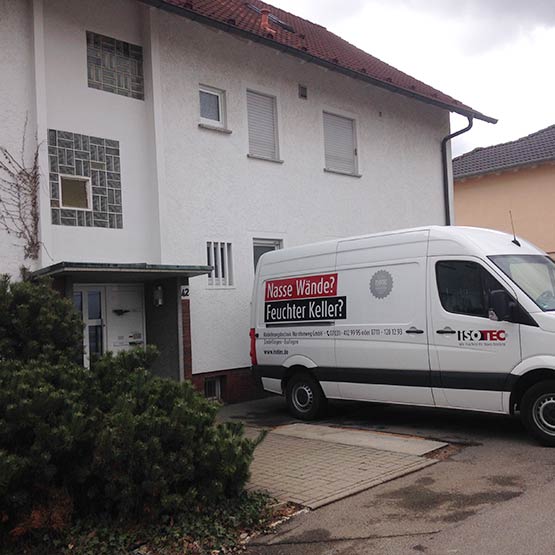 Einfamilienhaus, Nutringen
Damage: condensation
View Project
Interior sealing
Sealing of wall/floor junction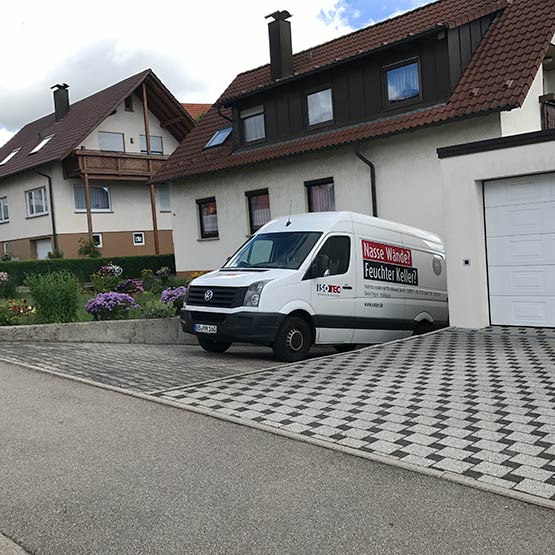 Einfamilienhaus, Jettingen
Damage: humid walls
View Project
Exterior Sealing
Climate board
Drying systems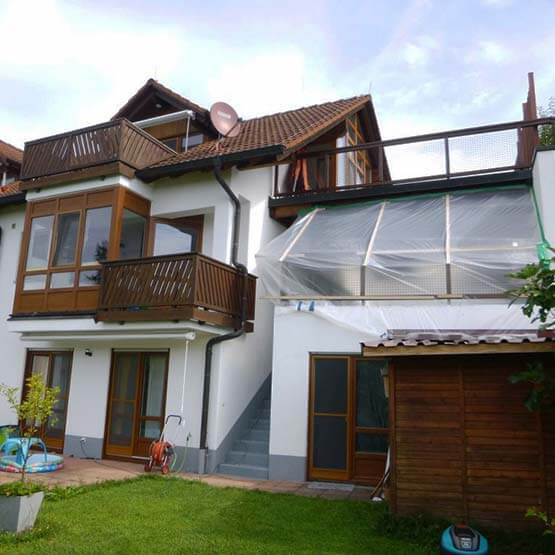 Einfamilienhaus, Daisendorf
Damage: humid walls
View Project
Mehrfamilienhaus, Ulm
Damage: chipping plaster
Interior sealing
Sealing of base connection
Mehrfamilienhaus, Sulzbach-Rosenberg
Damage: humid walls
Horizontal barrier
Interior sealing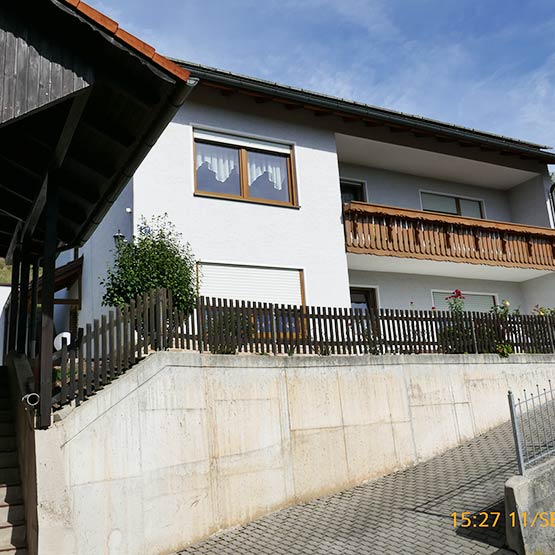 Einfamilienhaus, Ensdorf
Damage: humid walls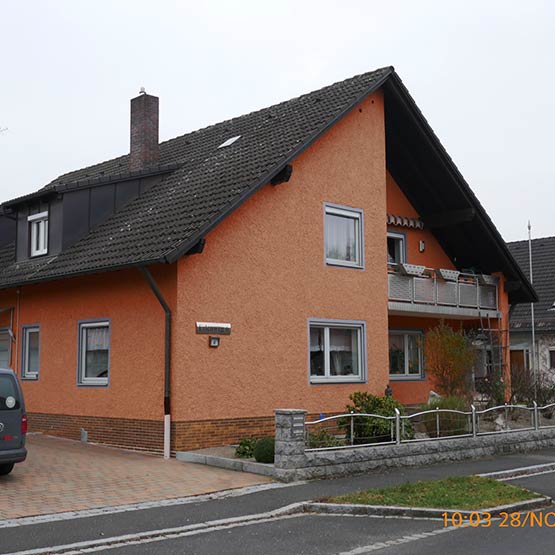 Einfamilienhaus, Amberg
Damage: pipe burst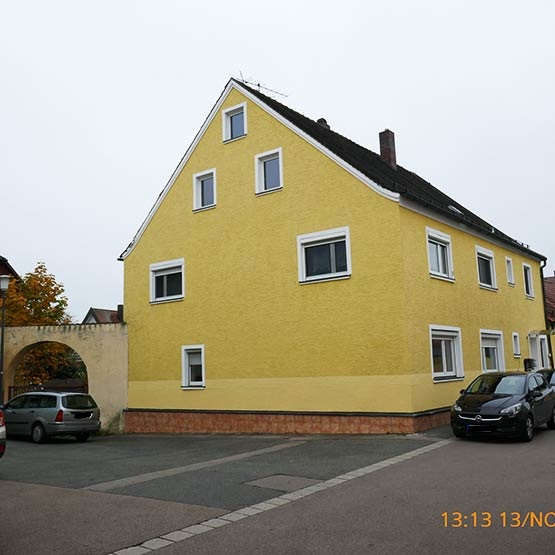 Einfamilienhaus, Schwarzenfeld
Damage: humid walls
Einfamilienhaus, Biberach
Damage: humid walls
Crack Injection
Flexband system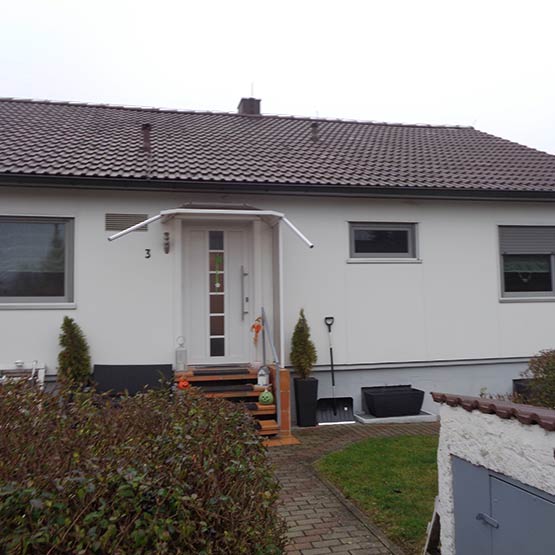 Einfamilienhaus, Blaustein
Damage: leacking concrete components
Einfamilienhaus, Ulm
Damage: mould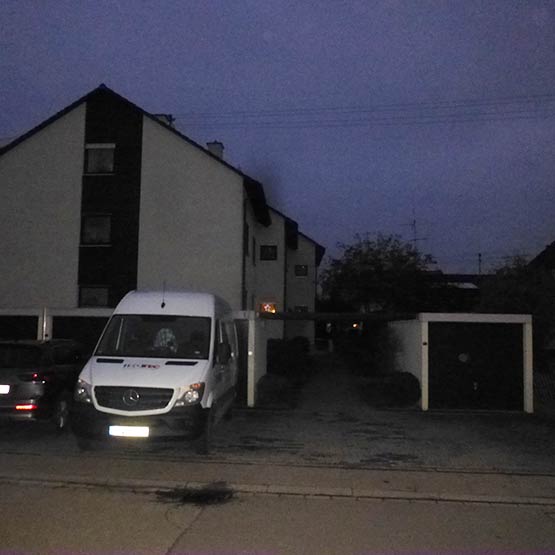 Einfamilienhaus, Senden
Damage: humid walls
Crack Injection
Flexband system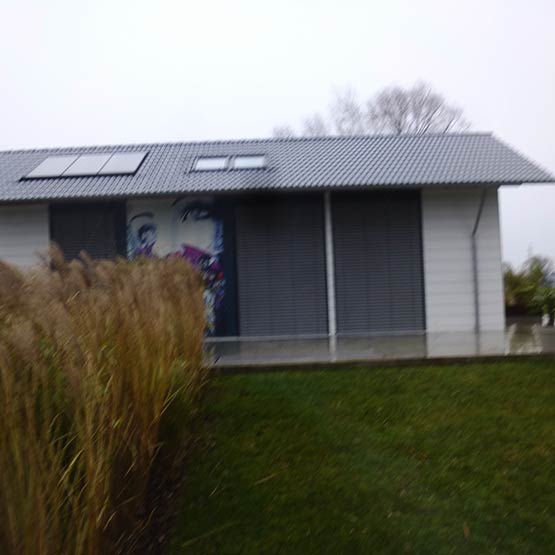 Einfamilienhaus, Erbach
Damage: leacking concrete components
Einfamilienhaus, Ulm
Damage: mould
Sealing of wall/floor junction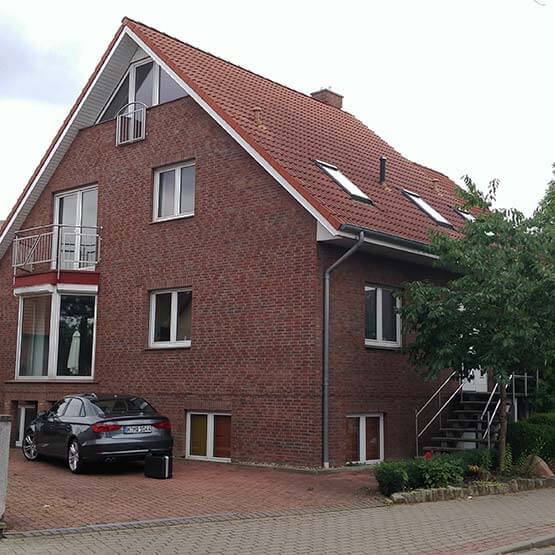 Einfamilienhaus, Laatzen
Damage: leacking concrete components
Einfamilienhaus, Havixbeck
Damage: humid walls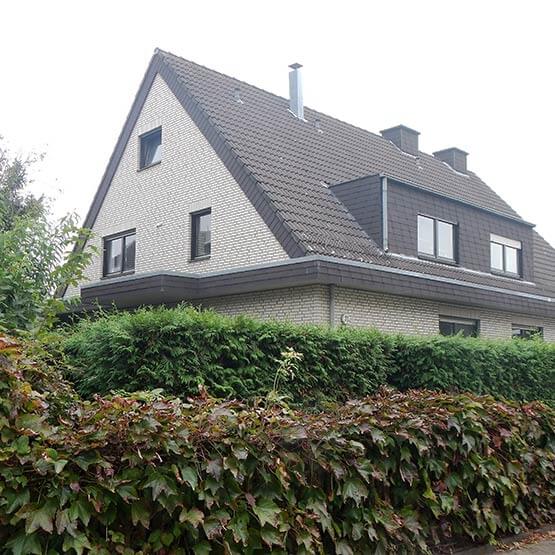 Einfamilienhaus, Münster
Damage: humid walls
Einfamilienhaus, Münster
Damage: humid walls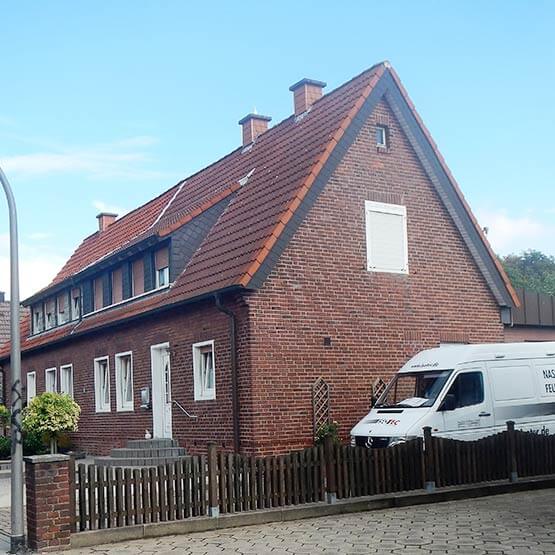 Einfamilienhaus, Münster
Damage: humid walls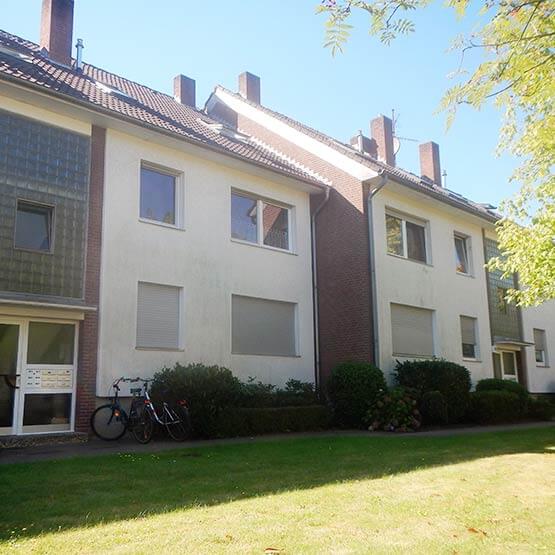 Mehrfamilienhaus, Münster
Damage: humid walls
Horizontal barrier
Renovation plaster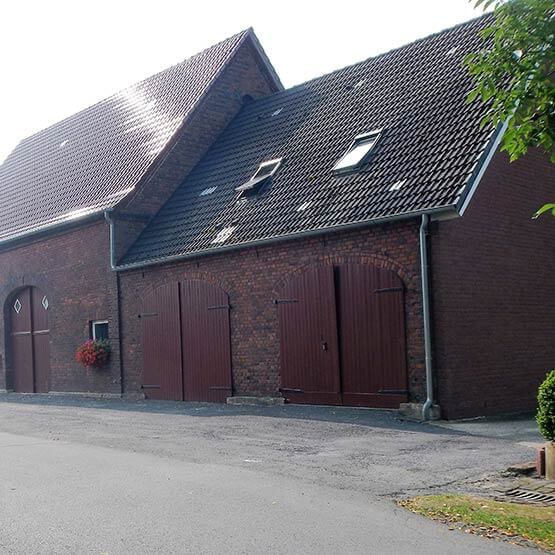 Einfamilienhaus, Ahlen
Damage: humid walls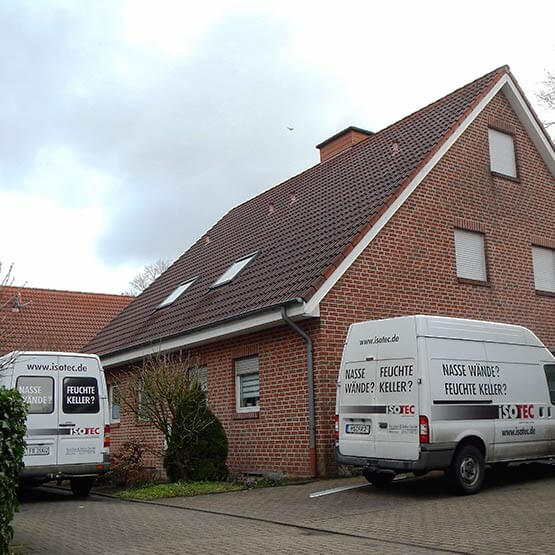 Einfamilienhaus, Lüdinghausen
Damage: humid walls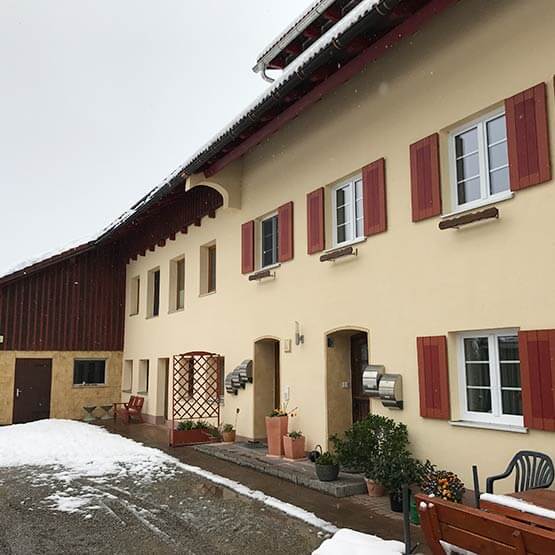 Einfamilienhaus, Sulzberg
Damage: humid walls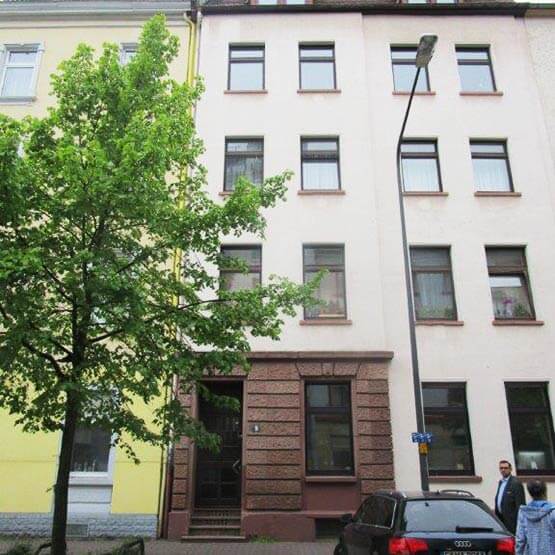 Einfamilienhaus, Frankfurt
Damage: humid walls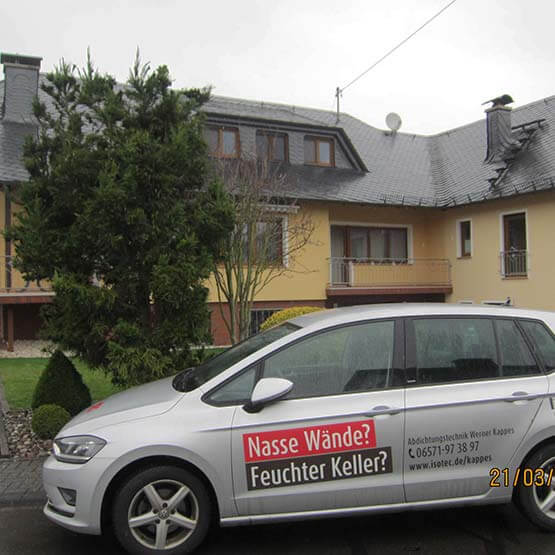 Einfamilienhaus, Dreis
Damage: pipe burst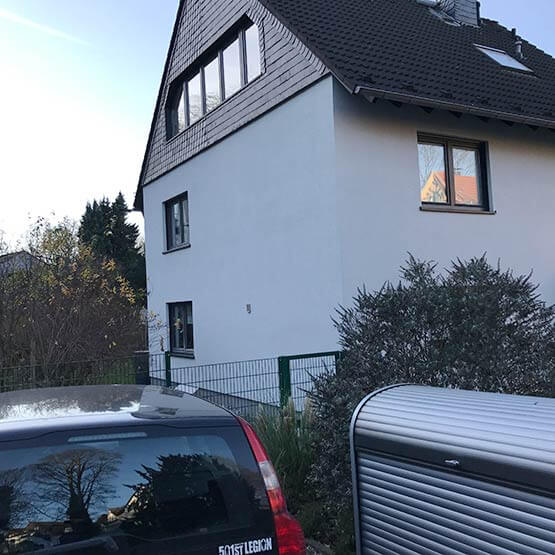 Einfamilienhaus, Wülfrath
Damage: humid walls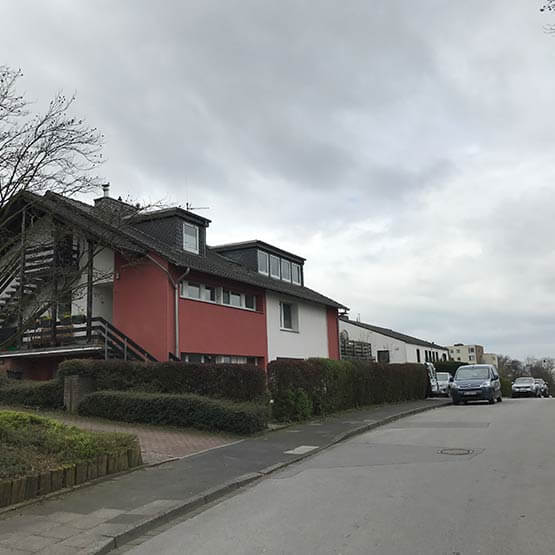 Einfamilienhaus, Wülfrath
Damage: humid walls
Einfamilienhaus, Grünkraut
Damage: humid walls
Einfamilienhaus, Friedrichshafen
Damage: mould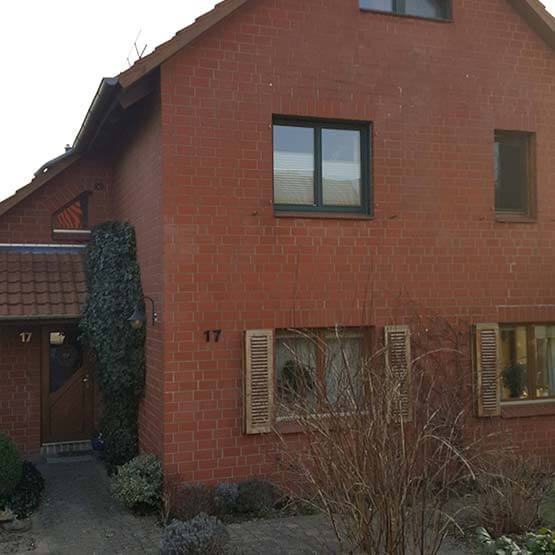 Einfamilienhaus, Wedemark
Damage: mould
Interior sealing
Renovation plaster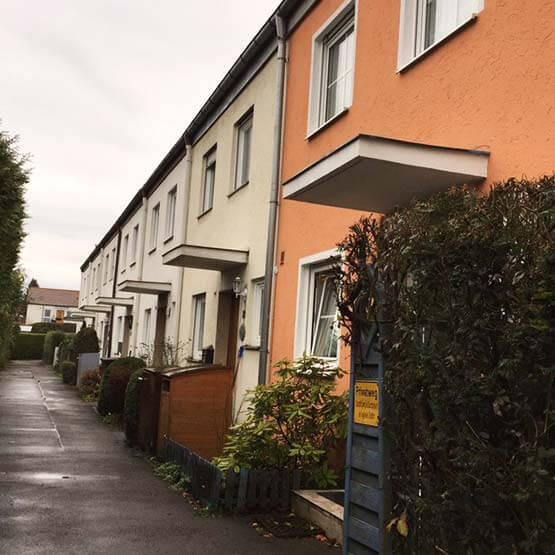 Einfamilienhaus, Germering
Damage: humid walls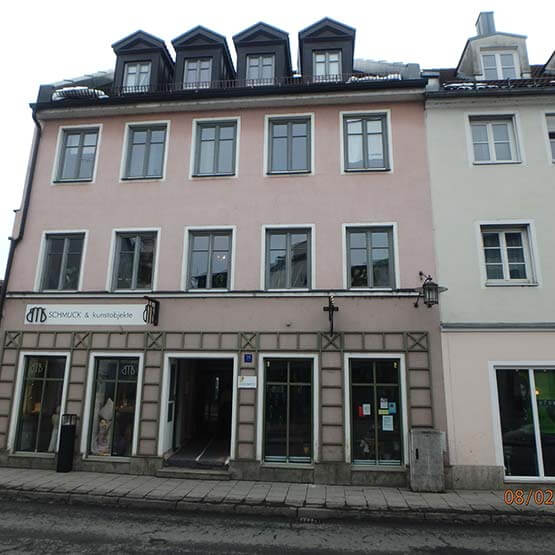 Einfamilienhaus, Deggendorf
Damage: humid walls
Horizontal barrier
Renovation plaster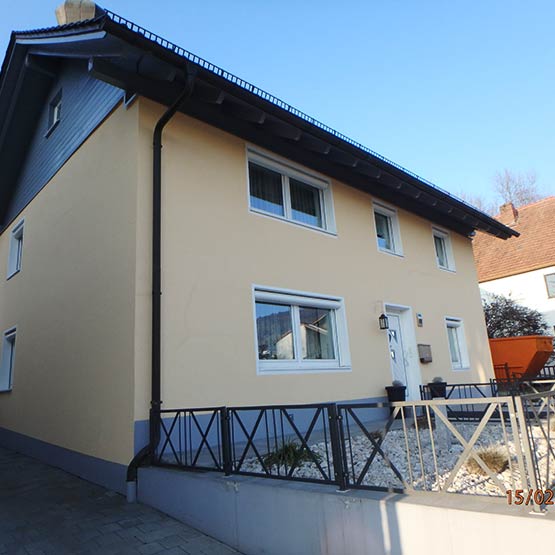 Einfamilienhaus, Deggendorf
Damage: humid walls
Einfamilienhaus, Bergrheinfeld
Damage: mould
Schloss / Burg, Würzburg
Damage: damp basements
Exterior Sealing
Interior sealing
Einfamilienhaus, Bad Staffelstein
Damage: humid walls
Gewerbebau, Würzburg
Damage: humid walls
Sealing of wall/floor junction
Einfamilienhaus, Würzburg
Damage: humid walls
Einfamilienhaus, Euerdorf
Damage: humid walls, mould
Horizontal barrier
Exterior Sealing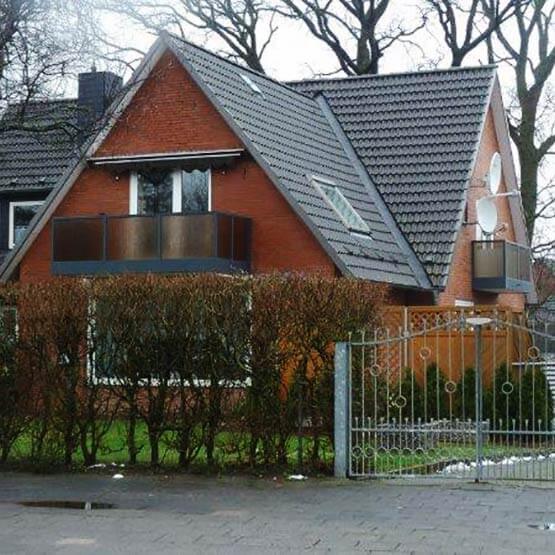 Einfamilienhaus, Kiel
Damage: humid walls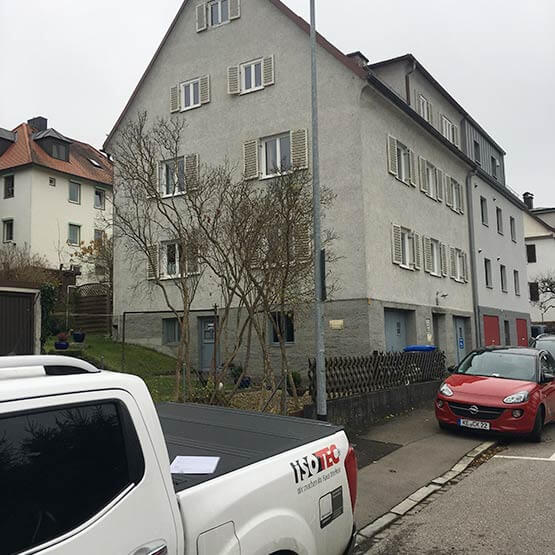 Einfamilienhaus, Kempten
Damage: mould
Horizontal barrier
Exterior Sealing
Einfamilienhaus, Hannover
Damage: humid walls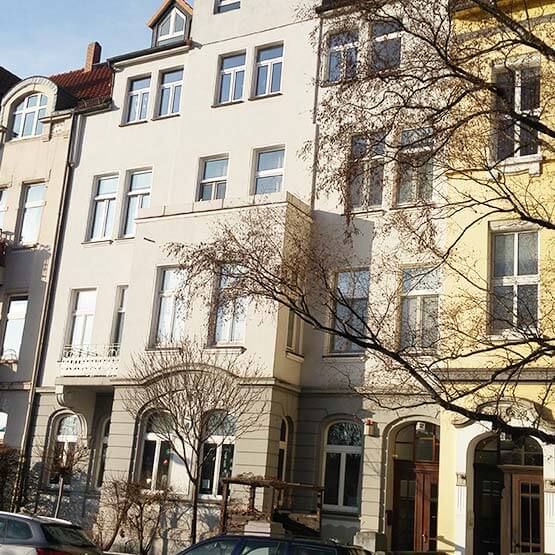 Mehrfamilienhaus, Hannover
Damage: mould
Sealing of wall/floor junction
Einfamilienhaus, Karweiler
Damage: humid walls
Einfamilienhaus, Unkel
Damage: condensation
Sealing of wall/floor junction
Einfamilienhaus, Königsfeld
Damage: humid walls
Sealing of wall/floor junction
Einfamilienhaus, Bad Neuenanahr-Ahrweiler
Damage: humid walls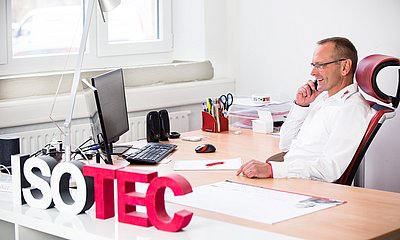 01

Your request to ISOTEC

Get in touch with us. No matter whether by phone or online via email or contact form. Together we will then arrange an on-site appointment for damage analysis.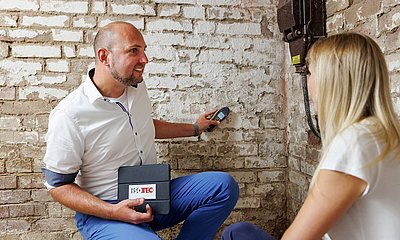 02

We analyse the damage

Your ISOTEC expert examines the moisture damage on site and determines the causes of the damage in your property.
03

Discussion of the solution

Together you discuss the objectives and scope of the renovation. Based on the results of the analysis, we will prepare a renovation proposal tailored to your property and your wishes.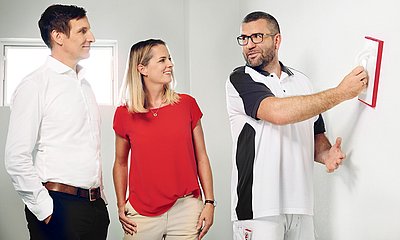 04

The renovation

We implement the renovation and the necessary work steps for you under the highest quality standards. Our professional and motivated employees will exceed your expectations and achieve a permanently satisfactory result.
Es ist unser Anspruch, im Rahmen einer hervorragenden Auftragsabwicklung und unter Verwendung der besten Sanierungsprodukte für Sie ein optimales Ergebnis zu erzielen. Wir stehen für höchste Qualität.